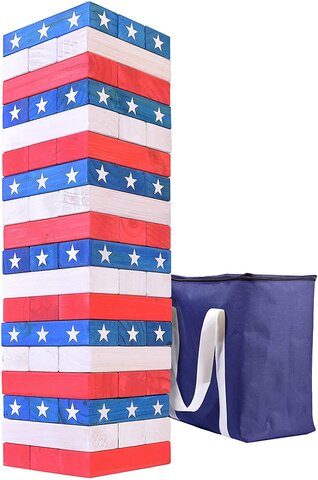 Toppling Towers
All Backyard Party Games are for pickup only unless renting an inflatable for delivery.
Giant Stacking' Stars and Strips Game!
Plays just like the classic stacking game with the added with the added fun of America themed blocks.
Setup: To setup the game, stack the blocks in rows of 3, with the directions of the blocks alternating for each row. There are 54 blocks, so there should be 18 rows to start. Make sure the blocks are even on all sides before starting.







BOOK ONLINE OR CALL 910-333-3771 TO MAKE A RESERVATION